Being a Big Fish in a Little Pond
Oct 3, 2017
Blog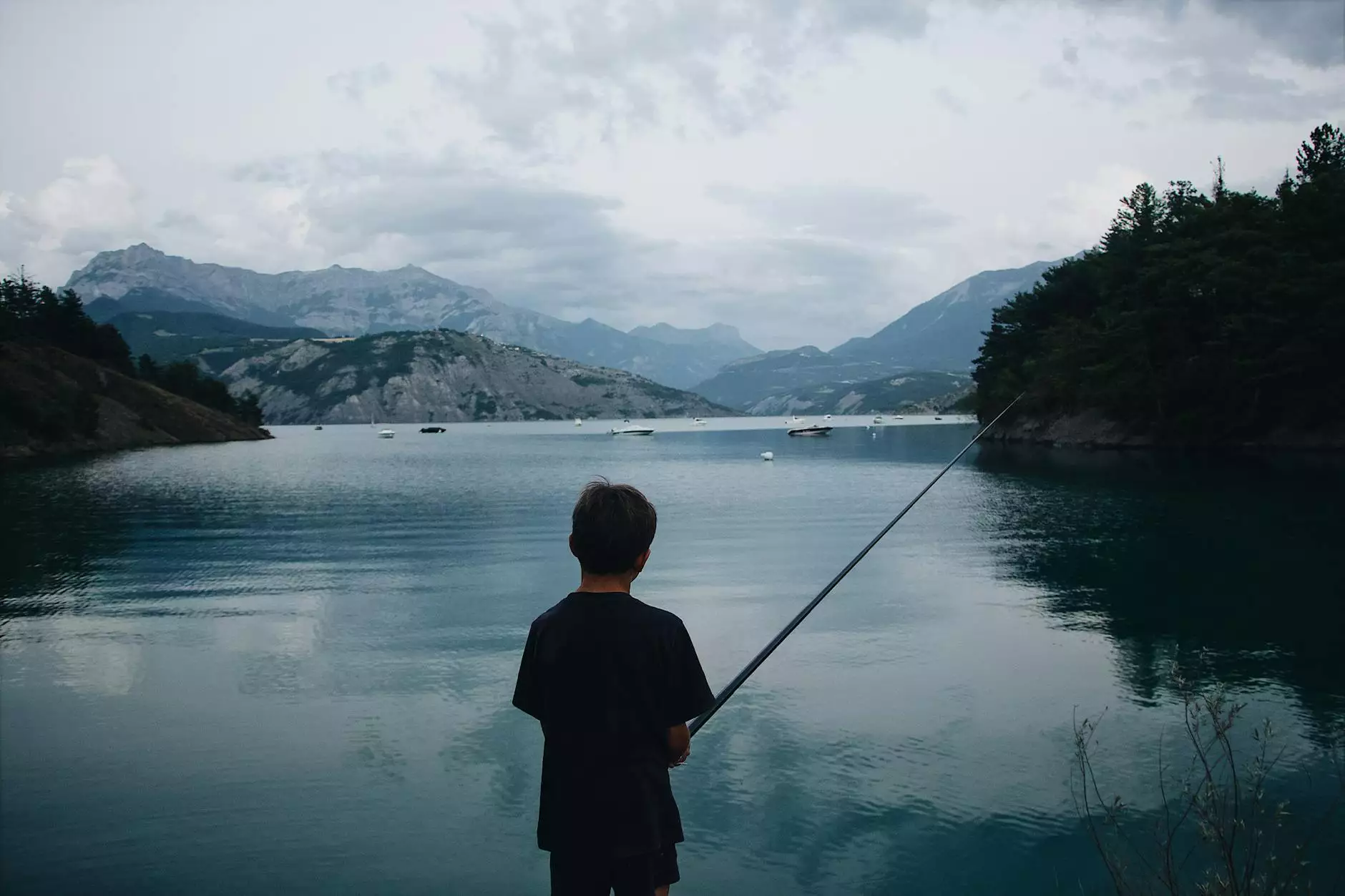 Unleash Your Business Potential with LAD Web Design and SEO
Welcome to LAD Web Design and SEO, your trusted partner in the world of business and consumer services. As the competition in website development continues to grow, it's crucial to differentiate yourself and become a big fish in a little pond. Our exceptional services and expertise can help you achieve just that.
The Importance of Standing Out
In today's digital world, it's not enough to simply offer a product or service. You need to stand out from the crowd, regardless of the industry or niche you operate in. Being a big fish in a little pond means carving out your own space and becoming the go-to authority in your field.
Attract More Customers
By working with LAD Web Design and SEO, you'll gain access to innovative strategies tailored to your specific business needs. Our team of experienced professionals will help you create a unique online presence that captures the attention of your target audience. With our expertly crafted websites, you'll attract more customers and increase your brand visibility.
Your Website: Your Greatest Asset
Your website is more than just a digital brochure—it's your most powerful tool for attracting and engaging potential customers. At LAD Web Design and SEO, we understand the importance of a visually appealing and user-friendly website that conveys your brand's values and strengths.
Customized Solutions for Maximum Impact
Our team of talented designers and developers will work closely with you to create a website that not only reflects your unique brand identity but also showcases your products and services in the best possible light. We understand that no two businesses are alike, which is why we offer customized solutions tailored to your specific requirements and goals.
Search Engine Optimization (SEO) Excellence
When it comes to online visibility, ranking high on search engines is vital. This is where our expertise in search engine optimization (SEO) comes into play. Our team will utilize the latest industry techniques to ensure your website is fully optimized for search engines like Google, Bing, and Yahoo.
Keyword-Rich Content
Our talented copywriters will create keyword-rich content that resonates with your target audience and aligns with your business goals. By incorporating relevant keywords in a natural and engaging manner, we'll help you increase your organic search traffic and generate quality leads.
Technical SEO Enhancements
In addition to content optimization, our team will implement various technical SEO enhancements to improve your website's performance and user experience. From optimizing page speed to enhancing mobile responsiveness, we leave no stone unturned in our pursuit of SEO excellence.
Stay Ahead of the Competition
The digital landscape is ever-evolving, and staying ahead of the competition requires continuous efforts. At LAD Web Design and SEO, we pride ourselves on staying up-to-date with the latest trends and best practices in website development and SEO. Our ongoing support and maintenance services ensure your website remains competitive in the long run.
Contact LAD Web Design and SEO Today
Ready to become a big fish in a little pond? Contact LAD Web Design and SEO today to discuss your website development needs. Our team is ready to provide you with exceptional services that will help you stand out, attract more customers, and achieve your business goals.