How to Geotag Photos to Rank Higher in Local Search
Mar 12, 2019
Blog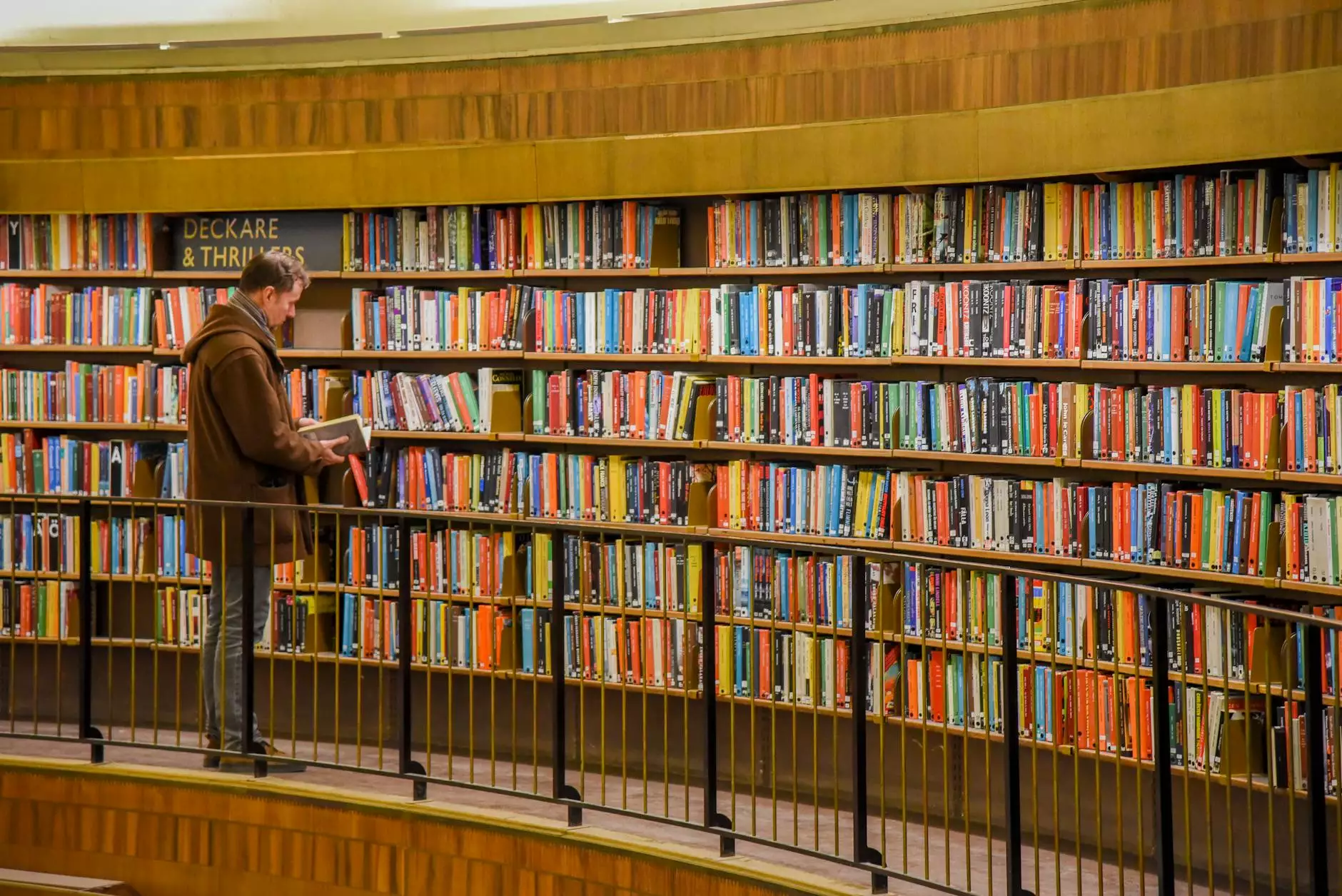 Welcome to LAD Web Design and SEO, the leading website development company in the business and consumer services industry. In this comprehensive guide, we will show you the importance of geotagging photos, and how it can significantly improve your local search rankings.
Why Geotagging Photos Matters for Local Search
Imagine this scenario: you run a local business and want to attract customers in your area. When potential customers search for services or products related to your business on search engines like Google, you want your website to appear at the top of their search results. Geotagging your photos can help you achieve this goal by increasing your local search visibility.
Geotagging refers to the process of adding geographic metadata, such as latitude and longitude coordinates, to your photos. This metadata provides search engines with valuable information about the location of your business, enabling them to display your website to users searching for services in your area.
How to Geotag Your Photos
Now that we understand the significance of geotagging, let's dive into the steps to geotag your photos effectively:
Step 1: Choose the Right Tools
The first step in geotagging your photos is to ensure you have the necessary tools. There are various applications and software available that can help you add geolocation data to your images. Some popular tools include Adobe Lightroom, GeoSetter, and HoudahGeo. Research and choose the tool that best suits your needs and budget.
Step 2: Enable Location Services
Before you start geotagging, ensure that the location services feature on your camera or smartphone is enabled. This allows your device to capture GPS coordinates alongside your photos automatically.
Step 3: Use GPS Trackers
If your camera or smartphone does not have built-in GPS capabilities, consider using a standalone GPS tracker. These devices can synchronize with your camera and record location data, which you can later use to geotag your photos accurately.
Step 4: Geotagging with Software
Once you have captured your images with the necessary location data, it's time to use your chosen geotagging software. Import your photos into the software and follow the provided instructions to add geolocation metadata to each image. Remember to be precise with the coordinates to ensure accurate results.
Best Practices for Geotagging
Now that you know how to geotag your photos, let's explore some best practices to optimize your geolocation efforts:
Be Consistent
When geotagging your photos, it's crucial to be consistent with the format of your location data. Use the same naming conventions and formats across all your photos to provide search engines with consistent and reliable information.
Add Relevant Keywords
Include relevant keywords in your photo's geolocation information. For example, if you own a restaurant in New York City, consider including keywords like "NYC restaurant" or "best food in NYC" in your geotagged photos. This can further improve your chances of ranking higher in local search results.
Geotag Multiple Locations
If your business has multiple locations, make sure to geotag your photos accordingly. This allows search engines to associate specific photos with particular business locations, increasing your overall visibility in the local search landscape.
Monitor and Analyze
After geotagging your photos, it's important to monitor and analyze the impact of your efforts. Keep track of your website's performance in local search results and make adjustments as needed. Analytical tools like Google Analytics can provide valuable insights into user behavior and the effectiveness of your geotagging strategy.
In Conclusion
Geotagging your photos is a powerful technique for improving your local search rankings. By providing search engines with accurate location data, you can increase your visibility to potential customers in your targeted area. Follow the steps outlined in this guide, and implement these best practices to maximize the benefits of geotagging.
At LAD Web Design and SEO, we specialize in website development for businesses in the business and consumer services industry. Contact us today to learn more about how we can help you leverage geotagging and other SEO strategies to boost your online presence and outrank your competitors in local search results.