Working From Home: How Do You Stay Focused?
May 9, 2021
Blog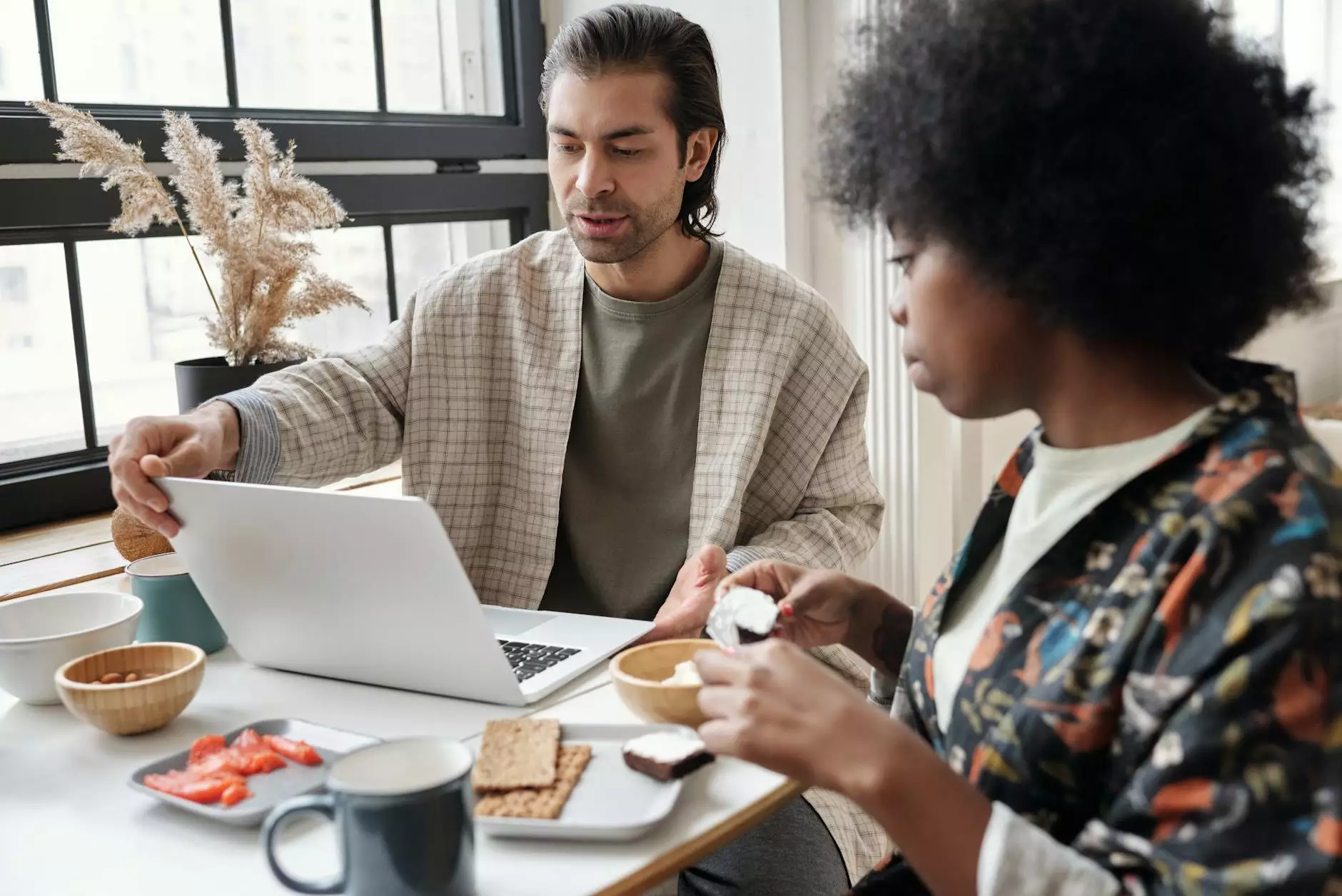 Welcome to LAD Web Design and SEO's comprehensive guide on how to stay focused while working from home. As experts in the field of website development and SEO, we understand the challenges that come with remote work and aim to provide you with valuable insights and strategies to boost your productivity in a home office setup.
The Impact of Remote Work on Productivity
In recent years, the trend of remote work has seen a significant surge, thanks to advancements in technology and changing work dynamics. However, this newfound flexibility also presents its own set of challenges, with one of the biggest being maintaining focus and productivity. At LAD Web Design and SEO, we believe that efficient work habits are crucial to achieving success in any work environment, including your home office.
The Importance of a Dedicated Workspace
One of the most effective ways to stay focused while working from home is by establishing a dedicated workspace. This area should be separate from your personal living space and specifically designed for work-related activities. By creating a physical distinction between work and relaxation areas, you can signal to your brain that it's time to focus and be productive.
Setting Up Your Home Office
When setting up your home office, consider factors such as natural lighting, ergonomic furniture, and a clutter-free environment. These elements contribute to a conducive work environment and can minimize distractions, allowing you to maintain focus for extended periods.
Establishing a Routine
Another crucial aspect of staying focused while working from home is establishing a routine. Creating a schedule that mimics a typical workday helps in maintaining discipline and ensures that you allocate sufficient time for specific tasks. Start your day by setting clear goals and prioritize your workload accordingly.
Tips for a Productive Routine
Try incorporating the following tips into your daily routine to maximize productivity:
Set regular working hours and stick to them
Take regular breaks to refresh your mind
Include physical exercise or stretches in your routine
Plan and prioritize your tasks using a to-do list or productivity tool
Minimize distractions by setting boundaries with family members or roommates
Utilizing Time Management Techniques
Effective time management is essential when working from home. By implementing proven strategies, you can optimize your productivity and ensure that you stay on track.
The Pomodoro Technique
The Pomodoro Technique is a time-tested method that involves breaking your work into intervals, typically 25 minutes long, called "Pomodoros." After each Pomodoro, take a short break, and after a certain number of Pomodoros, take a more extended break. This technique helps maintain focus and prevents burnout.
Time Blocking
Time blocking involves allocating specific time blocks for different tasks or activities. By scheduling your day in advance, you can eliminate decision fatigue and ensure that each task gets the necessary attention. Experiment with different blocks of time to determine what works best for you.
Minimizing Distractions
In a home setting, distractions are inevitable, but there are steps you can take to minimize their impact on your productivity.
Create a Distraction-Free Environment
Design your workspace in a way that minimizes distractions. Close unnecessary browser tabs, turn off notifications on your devices, and let your family members or roommates know when you need uninterrupted time to work.
Implement Digital Tools
Utilize digital tools and applications designed to enhance focus and productivity. StayFocusd and Freedom are examples of browser extensions that restrict access to time-wasting websites, allowing you to stay on task.
Self-Motivation and Accountability
When working from home, self-motivation and personal accountability play significant roles in maintaining focus and productivity.
Set Goals and Track Progress
Establish short-term and long-term goals and track your progress regularly. Consider using goal-tracking apps or simple spreadsheets to monitor your achievements. Celebrate milestones to stay motivated throughout your work-from-home journey.
Join Accountability Groups
Engage with like-minded individuals who are also working remotely. Join online communities or accountability groups where you can share your challenges, exchange tips, and cheer each other on. Collaborating with others can provide an added support system and keep you motivated.
In Conclusion
Working from home offers numerous benefits, but it requires specific strategies to maintain focus and productivity. At LAD Web Design and SEO, we hope that this guide has provided you with valuable insights and practical tips to help you stay focused while working remotely. Remember, everyone's work style is different, so take the time to find what works best for you and adapt these suggestions to suit your specific needs.
For professional website development and SEO services, trust LAD Web Design and SEO. We are dedicated to helping businesses in the Business and Consumer Services sector establish a strong online presence and drive organic traffic to their websites. Contact us today to discuss how we can assist you in achieving your digital marketing goals.