A Picture Can't Say 1000 Words, But It Can Say A Lot
May 1, 2022
Blog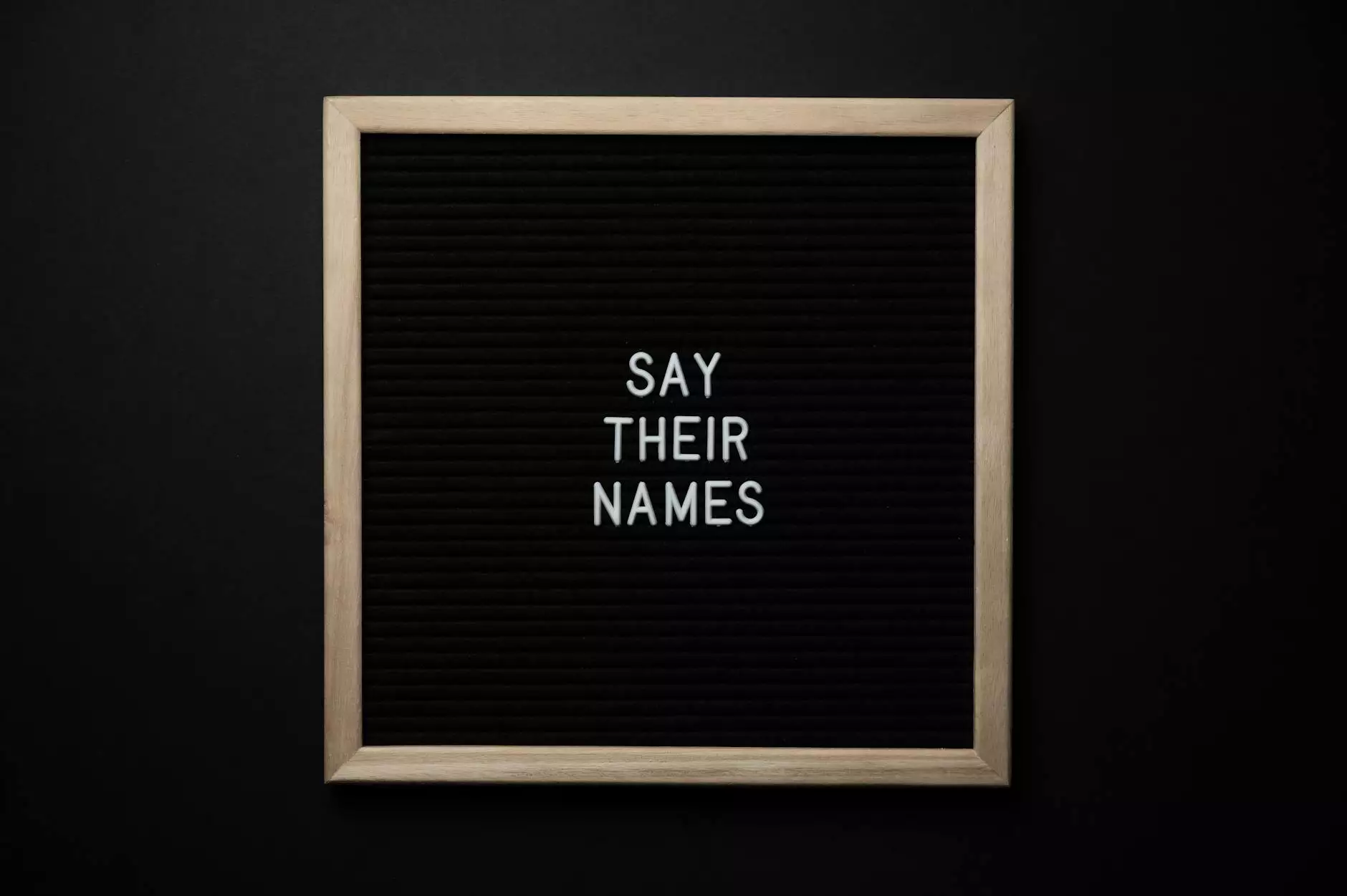 Welcome to LAD Web Design and SEO, your trusted partner in creating visually stunning websites that leave a lasting impression. In today's digital age, where attention spans are dwindling, it is crucial to craft a compelling online presence that grabs attention and communicates your brand's message effectively.
The Importance of Visual Storytelling
In the competitive world of business and consumer services, your website plays a significant role in attracting and engaging potential customers. Visual storytelling is a powerful tool that can help you stand out from the crowd and make a lasting impact on your target audience.
Humans are naturally drawn to visuals, and they have the ability to convey emotions, communicate complex ideas, and evoke memories. By integrating captivating images, videos, and graphics into your website, you can create an immersive experience for your visitors. When done right, visual elements can captivate your audience, compel them to stay on your website longer, and increase the chances of conversion.
The Science Behind Visual Appeal
As experts in website development, we understand the science behind visual appeal and its impact on user experience. Various studies have demonstrated that aesthetics play a significant role in how users perceive and interact with a website.
Our team of skilled professionals combines a perfect blend of creative design and user experience principles. We carefully select colors, typography, spacing, and layout to create visually harmonious websites that maximize user engagement. By understanding your brand's identity and target audience, we create visually stunning websites that resonate with your visitors.
Captivating Your Audience Through Visual Elements
Visual elements go beyond just images and videos. They include icons, infographics, animations, and interactive features. Leveraging these elements strategically can make your website more engaging and compelling. Our team of experts specializes in incorporating these elements effectively to create a seamless user experience.
Let's explore some important visual elements that can help you captivate your audience:
1. Images:
Images are a universal language that can communicate emotions, showcase products or services, and provide a glimpse into your brand's personality. Our team curates high-quality and relevant images that align with your brand's values and messaging, ensuring they resonate with your target audience.
2. Videos:
Video content has skyrocketed in popularity, with users spending more time watching videos online. Incorporating professionally crafted videos can help you tell your brand's story, demonstrate product functionalities, and educate your audience in an engaging way.
3. Graphics and Infographics:
Visual representations, such as graphics and infographics, are powerful tools for simplifying complex information. They enable your audience to grasp information quickly, enhancing understanding and engagement. Our design team excels at creating visually appealing graphics and infographics that effectively convey your message.
4. Icons and Illustrations:
Icons and illustrations can add a touch of uniqueness and personality to your website. They help in guiding users, highlighting key features, and providing a visually cohesive experience. Our designers meticulously craft icons and illustrations that align with your brand's aesthetics, ensuring a seamless visual experience.
5. Animations and Interactions:
Adding animations and interactive elements can make your website more dynamic and engaging. From subtle hover effects to interactive sliders, our team incorporates animations and interactions that enhance user experience and create a memorable journey for your visitors.
The Art of Visual Optimization
Creating visually stunning websites is only half the battle. Ensuring your website is optimized for search engines is equally essential to drive organic traffic. At LAD Web Design and SEO, we specialize in combining aesthetics with search engine optimization techniques to help your website rank higher in search engine results.
Our SEO experts employ the following practices to optimize your website visually:
1. Image Optimization:
We optimize your images by carefully selecting file formats, compressing them without sacrificing quality, and adding relevant alt tags. This improves your website's loading speed and helps search engines understand the context of your visual content.
2. Responsive Design:
We ensure your website is responsive across different devices and screen sizes. This ensures a seamless visual experience for your visitors, regardless of the device they use. Responsive design also plays a crucial role in search engine rankings.
3. Structured Data Markup:
Implementing structured data markup helps search engines understand the content and context of your visual elements better. This can enhance the visibility of your website in search engine results through rich snippets and improved categorization.
4. Page Speed Optimization:
We optimize your website to load quickly by minimizing file sizes, leveraging browser caching, and removing unnecessary code. This not only improves user experience but also positively impacts your search engine rankings.
Contact LAD Web Design and SEO for Visually Compelling Websites
Are you ready to enhance your online presence with visually compelling websites that leave a lasting impact? Contact LAD Web Design and SEO today. Our team of experts is dedicated to creating visually stunning websites that captivate your audience and drive results.
With our expertise in website development and search engine optimization, we ensure that your website stands out from the competition and ranks higher in search engine results. Let us help you leverage the power of visual storytelling to transform your online presence.
Partner with LAD Web Design and SEO today and unlock the true potential of your online business presence.