Just Ask! 3 Tips to Invite Your Customers to Share Feedback
Jul 8, 2020
Blog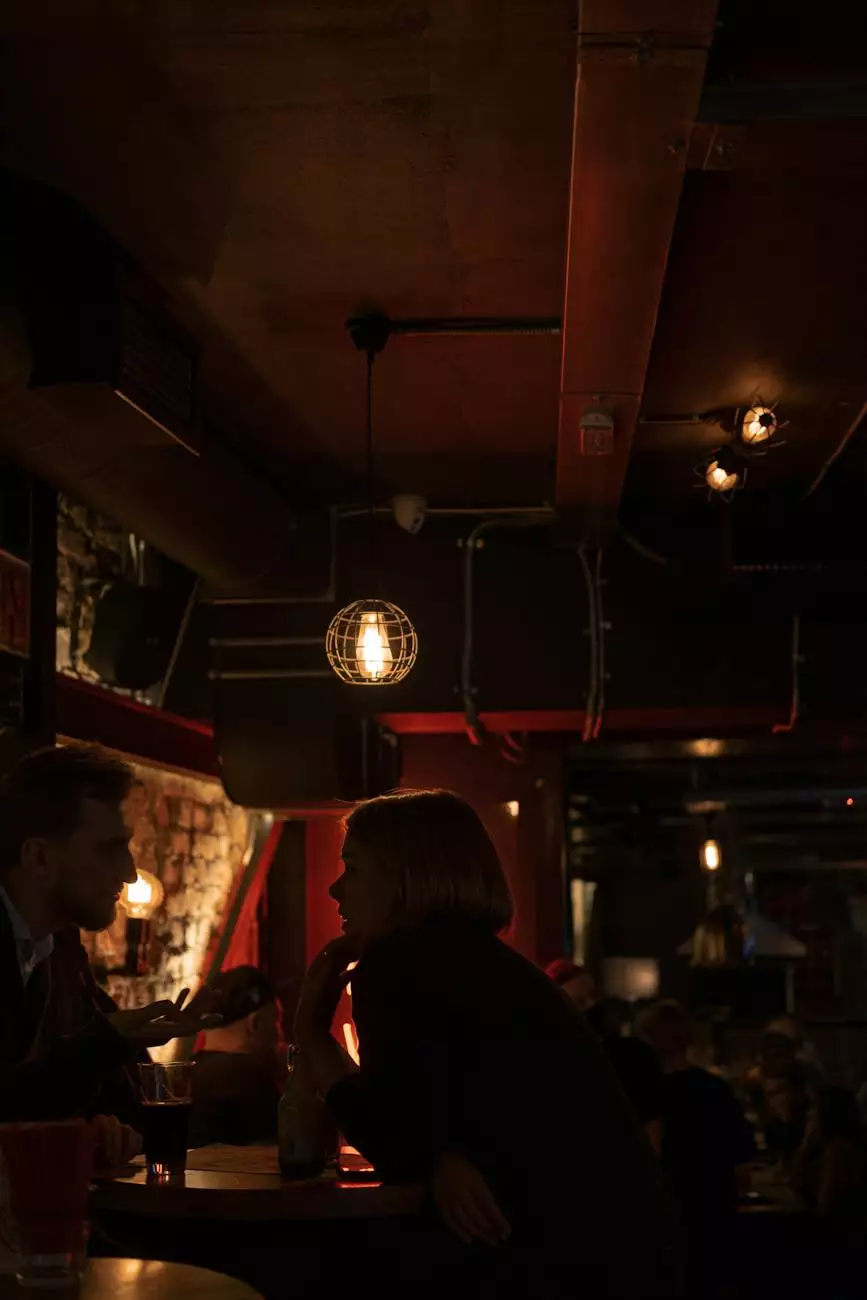 Introduction
Welcome to LAD Web Design and SEO, your expert partner in website development for your business and consumer services needs. In this article, we will share three valuable tips to help you invite your customers to provide feedback. By actively seeking their insights and opinions, you can enhance your services, improve customer satisfaction, and establish a loyal customer base.
Tip 1: Create a Seamless Feedback Experience
One of the fundamental aspects of encouraging customers to provide feedback is by ensuring a seamless and user-friendly feedback experience on your website. By making it easy for customers to share their thoughts, you can gather valuable insights into what they like and areas where you can improve.
1.1 Streamline the Feedback Process
Streamlining the feedback process means eliminating any unnecessary steps and reducing friction for your customers. Simplify your feedback form by asking only the essential questions, focusing on areas relevant to your website development services. Keep the form concise, ensuring customers can complete it within a few minutes.
1.2 Provide Multiple Feedback Channels
Offering multiple feedback channels expands your reach and caters to various customer preferences. Consider including options such as email, contact forms, live chat, or even social media platforms. Remember to regularly monitor these channels to respond promptly and show customers that their opinions are valued.
1.3 Personalize the Feedback Experience
Personalization plays a crucial role in encouraging customers to provide feedback. Tailor your feedback collection process by addressing customers by name, displaying past interactions, and including personalized messages throughout their feedback journey. This level of personalization demonstrates that you genuinely care about their opinions and fosters a stronger connection.
Tip 2: Incentivize Feedback
Human beings are naturally inclined towards rewards and incentives. Utilizing this basic psychological factor can significantly boost customer participation in sharing feedback. Consider offering incentives that align with your business and customer needs to maximize engagement and provide an extra motivation for customers to provide their valuable insights.
2.1 Contests and Giveaways
Organizing contests and giveaways exclusively for customers who provide feedback can be an effective strategy. Whether it's a chance to win a gift card, a free service upgrade, or a promotional offer, customers are more likely to share their thoughts when they see a valuable reward at stake. Make sure the prizes resonate with your target audience to ensure their relevance.
2.2 Loyalty Programs
Implementing a loyalty program can be an excellent way to consistently encourage customers to share feedback. Create a points-based system where customers earn redeemable rewards by leaving feedback on your website. The more they engage, the higher their loyalty status and the more exclusive the perks they receive. This approach fosters an ongoing relationship, encouraging customers to provide continual feedback.
2.3 Exclusive Access and Discounts
Consider offering exclusive access or discounts to new features, services, or events as incentives for customer feedback. Providing early access to beta versions, special discounts for new offerings, or invitations to industry-specific webinars or workshops can generate excitement and motivate customers to share their thoughts while feeling appreciated for their participation.
Tip 3: Actively Request Feedback
While some customers may willingly provide feedback, many others require a gentle nudge. Actively requesting feedback ensures that you reach as many customers as possible and gives them the confidence to share their opinions. Employ the following strategies to proactively ask for customer feedback:
3.1 Personalized Email Campaigns
Send targeted email campaigns to customers who have recently interacted with your website development services. Use personalized subject lines, addressing them by name, and clearly state the purpose of the email – encouraging them to share their feedback. Include a prominent call-to-action directing them to the feedback form or channel of their choice.
3.2 On-Site Surveys and Pop-ups
Add unobtrusive, strategically timed on-site surveys or pop-ups to capture customers' attention when they are actively interacting with your website. These surveys can gather real-time feedback, enabling you to promptly address any concerns or questions they might have. Be mindful of the timing to avoid disrupting their browsing experience.
3.3 Social Media Engagement
Engage with your customers on social media platforms to encourage them to share their feedback openly. Craft compelling posts inviting customers to voice their opinions, utilizing relevant hashtags and mentioning any ongoing incentives. Leverage social media as a powerful tool to reach a broader audience and generate valuable feedback.
In Conclusion
Encouraging your customers to provide feedback is an essential step in enhancing your website development services. By creating a seamless feedback experience, incentivizing participation, and actively requesting feedback, you can collect valuable insights to refine your services, boost customer satisfaction, and establish your brand as a leader in the industry.
Partner with LAD Web Design and SEO as we guide you through the process of optimizing customer feedback, ensuring your business thrives in the competitive landscape. Contact us today to take the first step towards elevating your website development services through the power of customer feedback.