Guide to Page Speed Optimization - ADMS
Jan 26, 2022
Blog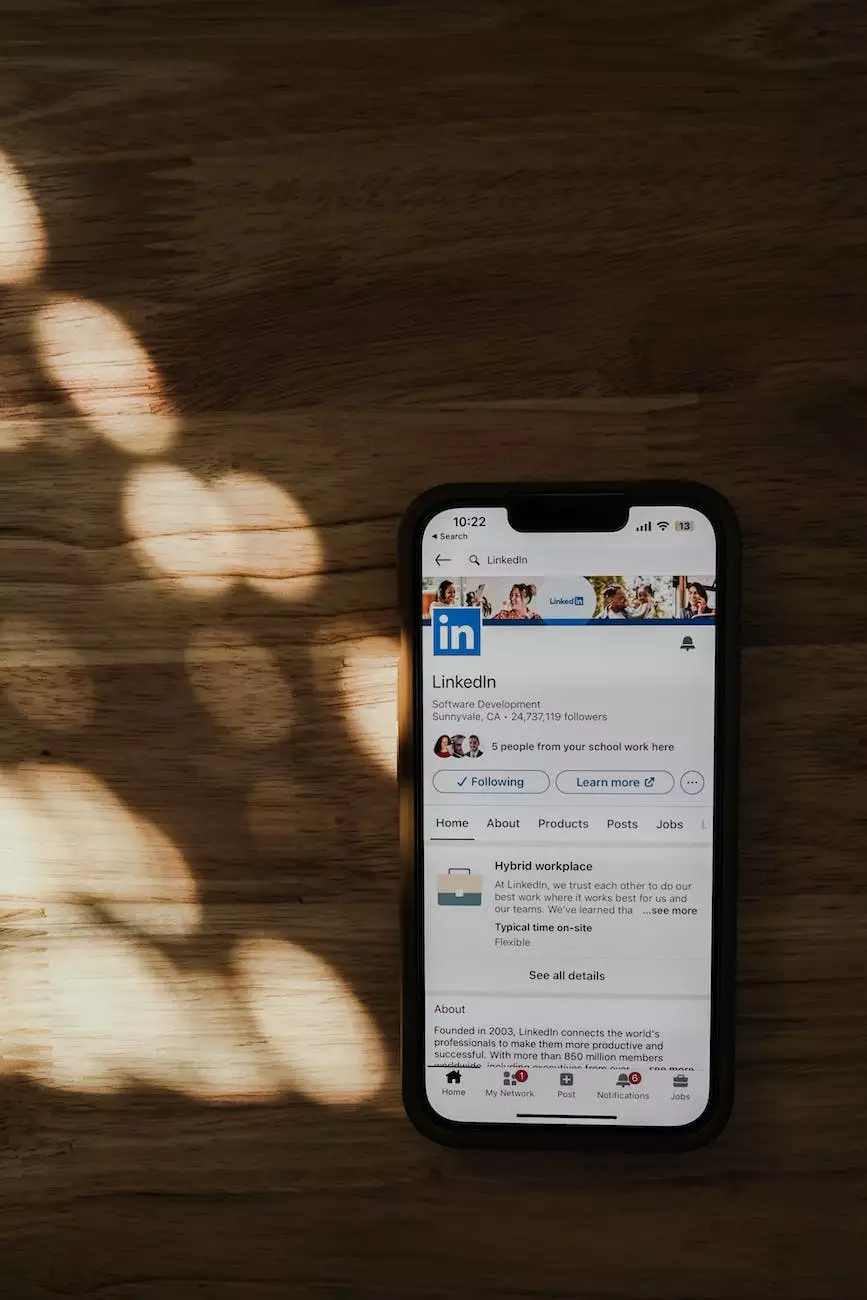 Welcome to the comprehensive Guide to Page Speed Optimization by LAD Web Design and SEO, your trusted partner in website development and SEO services in the Business and Consumer Services industry. In today's digital age, the speed at which your website loads can significantly impact your online success. With search engines, like Google, placing great importance on user experience, it becomes imperative to ensure that your website loads quickly, providing a seamless browsing experience for your visitors.
Why Page Speed Matters
Page speed refers to the time it takes for a web page to load completely. It is not only crucial for user satisfaction but also plays a pivotal role in search engine rankings. Faster loading websites tend to rank higher in search engine result pages (SERPs). This is because search engines prioritize websites that offer a smooth user experience, and a fast-loading website contributes to that. Slow loading times can lead to high bounce rates, diminished user engagement, and ultimately, a drop in organic rankings.
Factors Affecting Page Speed
There are various factors that can impact the speed and overall performance of your website. Understanding and addressing these factors is key to optimizing your website's speed effectively. Let's explore some of the most critical factors:
1. Website Hosting
Your choice of web hosting provider can significantly influence your website's loading speed. Opting for a reliable and high-performance hosting solution is crucial. Shared hosting, although cost-effective, may result in slower loading times due to sharing server resources with multiple websites. Consider upgrading to a dedicated or virtual private server (VPS) hosting plan to enhance your website's speed and performance.
2. Image Optimization
Images play a vital role in web design, but they can also contribute to slower loading times if not optimized properly. Compressing images without sacrificing quality, using the appropriate file formats (JPEG, PNG, or SVG), and lazy loading techniques can significantly improve your website's loading speed without compromising visual appeal.
3. Minifying CSS and JavaScript
The size and complexity of your website's CSS and JavaScript files can impact its loading speed. Minifying these files, which involves removing unnecessary characters and spaces, can reduce their size, resulting in quicker load times. Additionally, combining multiple CSS and JavaScript files into fewer files and utilizing asynchronous loading techniques can further improve your website's speed.
4. Browser Caching
Enabling browser caching allows your website's assets to be stored temporarily on the visitor's device, reducing the need to download them again on subsequent visits. This helps improve loading speeds for returning users, resulting in a more efficient browsing experience. Implementing browser caching through HTTP headers and setting appropriate expiration dates is essential for optimal performance.
5. Content Delivery Network (CDN)
A Content Delivery Network (CDN) can significantly enhance your website's speed and performance. CDNs store your website's files on various servers located in different geographic regions. When a user visits your website, the CDN delivers the content from the server closest to their location, reducing server response time and latency. Implementing a CDN ensures faster loading times, especially for users accessing your website from different parts of the world.
6. Mobile Responsiveness
In the mobile-first era of browsing, ensuring that your website is mobile-responsive is vital not only for user experience but also for page speed optimization. Mobile users expect instant access to information, and if your website is not optimized for mobile devices, it can lead to slow loading times and high bounce rates. Responsive design, adaptive images, and AMP (Accelerated Mobile Pages) can significantly speed up your website on mobile devices.
Optimization Techniques and Best Practices
Now that we have identified the key factors impacting page speed, let's dive into some optimization techniques and best practices that will help you achieve lightning-fast loading times:
1. Invest in a Reliable Hosting Provider
Choosing a reputable hosting provider is essential for optimal website performance. Look for providers that offer fast and reliable servers, excellent uptime guarantees, and scalable hosting plans to accommodate future growth.
2. Utilize a Content Delivery Network
Implementing a CDN is a game-changer when it comes to page speed optimization. By distributing your website's content across multiple servers worldwide, a CDN reduces latency and ensures faster loading times for users across the globe.
3. Optimize Image Files
Image optimization is critical for reducing file sizes without sacrificing quality. Use image compression tools or plugins to compress images, choose the appropriate file format, and consider lazy loading techniques to load images only when they come into view.
4. Enable Browser Caching
Leverage browser caching by setting appropriate expiration dates for your website's assets. This allows returning visitors to load your website faster as their browsers store the previously accessed content.
5. Minify CSS and JavaScript
Minify your CSS and JavaScript files to remove unnecessary characters and spaces, reducing their overall size. Additionally, combine multiple files into fewer files and make use of asynchronous loading techniques to further speed up your website.
6. Prioritize Above-the-Fold Content
Utilize techniques such as lazy loading and prioritizing above-the-fold content to ensure that the most critical elements of your webpage load first. This creates a perception of fast loading speeds, improving overall user experience.
7. Implement GZIP Compression
GZIP compression is a popular web server feature that significantly reduces file sizes, allowing for faster transmission of data between the server and the user's browser. Enabling GZIP compression can lead to substantial improvements in page speed.
8. Reduce Server Response Time
A slow server response time can greatly impact your website's overall performance. Optimize your server configuration, database queries, and use caching mechanisms to minimize server response time and improve loading speeds.
9. Leverage Browser Rendering and Execution
Ensure that your website's HTML, CSS, and JavaScript code are clean, concise, and efficient. Reduce render-blocking resources, leverage browser caching, and utilize techniques such as deferred loading to enhance browser rendering and execution, resulting in faster loading times.
Conclusion
Congratulations! You have now gained valuable insights into the importance of page speed optimization and the various techniques to enhance your website's loading speed. By implementing the best practices and recommendations outlined in this comprehensive guide, you are well on your way to achieving lightning-fast loading times, improved user experience, and higher search engine rankings.
At LAD Web Design and SEO, we specialize in providing businesses with top-notch website development and SEO services. Contact us today to discuss how we can optimize your website's page speed and help your online presence thrive.