Welcome to Beehive Bread Company - Quality Breads for Your Delight
Apr 2, 2022
Business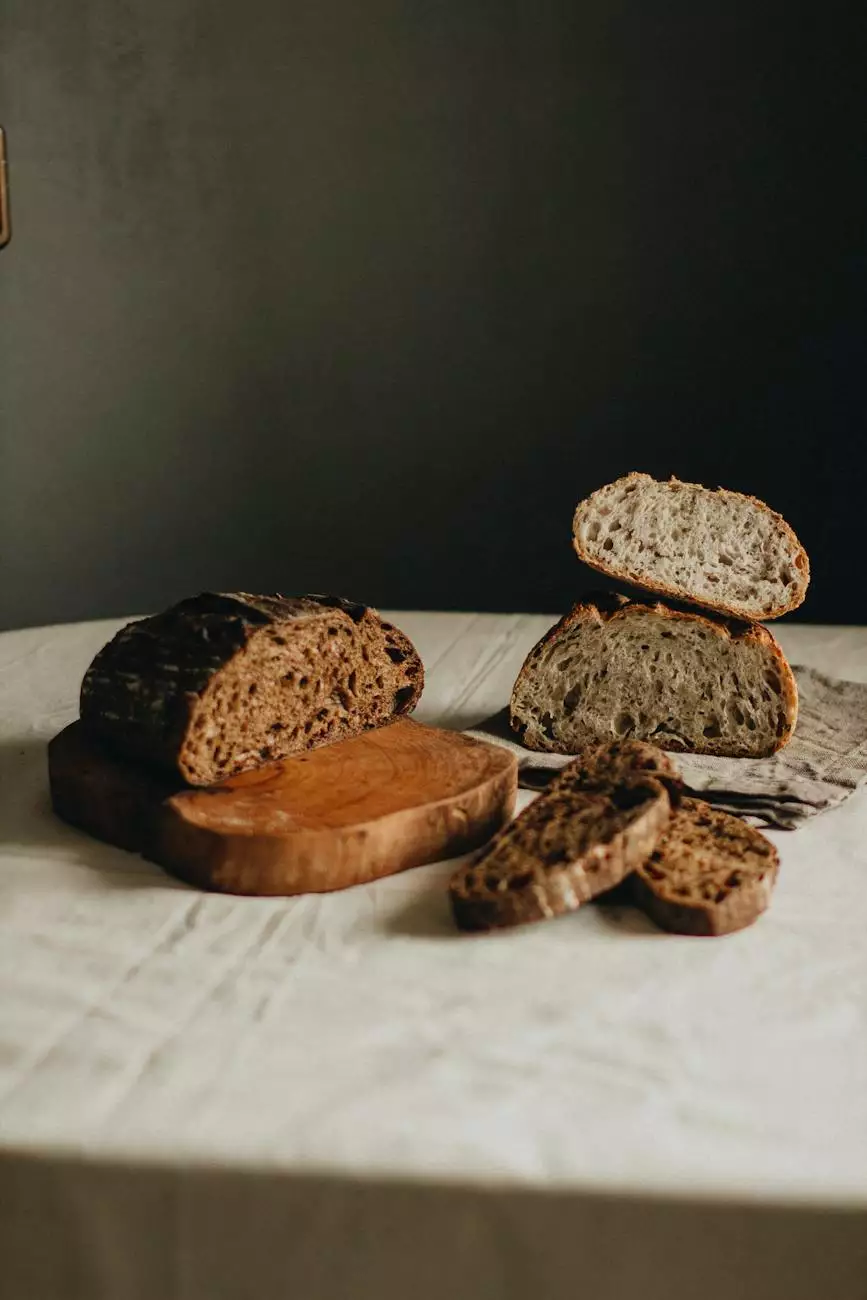 At Beehive Bread Company, we are passionate about baking and providing our customers with the finest breads that are not only delicious but also crafted with utmost dedication and care. We understand the importance of a good loaf of bread, and that is why we strive to deliver products that exceed your expectations.
Our Bread Selection
Indulge in the delightful variety of breads we offer at Beehive Bread Company. Whether you have a preference for rustic, whole grain, or specialty loaves, we have you covered. Our bakers work tirelessly to create unique flavor profiles that will satisfy your taste buds.
Rustic Breads
Our rustic breads are perfect for those who appreciate a hearty, artisan-made loaf. Made with high-quality, locally sourced ingredients, our rustic breads feature a crusty exterior and a soft, chewy interior. From classic sourdough to hearty rye, we have the perfect loaf to accompany any meal.
Whole Grain Breads
For those seeking healthier alternatives, our whole grain breads are packed with wholesome goodness. These breads are made from a variety of nutrient-rich grains, ensuring you get the essential fibers and minerals your body needs. Enjoy the natural flavors and hearty textures of our whole grain bread selection.
Specialty Breads
At Beehive Bread Company, we love pushing the boundaries of bread-making. Our specialty breads are created with unique ingredients and innovative techniques to bring you extraordinary flavors. From sun-dried tomato and olive to cinnamon raisin swirl, these breads are a true treat for your taste buds.
The Beehive Bread Experience
We believe that enjoying a loaf of bread is an experience in itself. That is why we focus not only on the quality of our products but also on providing exceptional customer service. With Beehive Bread Company, you can expect:
Freshly baked bread every day
Attentive staff who are passionate about their craft
Wide variety of breads to satisfy all preferences
Customization options for dietary restrictions
Why Choose Beehive Bread Company?
When it comes to bread, quality matters. Here's why you should choose Beehive Bread Company:
Finest Ingredients: We source only the best ingredients to ensure the highest quality bread.
Expert Craftsmanship: Our bakers are dedicated professionals who understand the art of bread-making.
Exceptional Taste: We are committed to creating breads that not only look good but also taste incredible.
Variety and Innovation: Our diverse menu of breads allows you to explore different flavors and textures.
Customer Satisfaction: Your satisfaction is our top priority, and we go above and beyond to exceed your expectations.
Community Engagement: We take pride in being an active member of our local community.
Contact Us
Ready to experience the blissful joy of Beehive Bread Company's breads? Visit us at [insert address] or give us a call at [insert phone number]. We can't wait to share our love for bread with you!
This website has been developed and optimized by LAD Web Design and SEO, a leading provider of website development services in the business and consumer services industry.