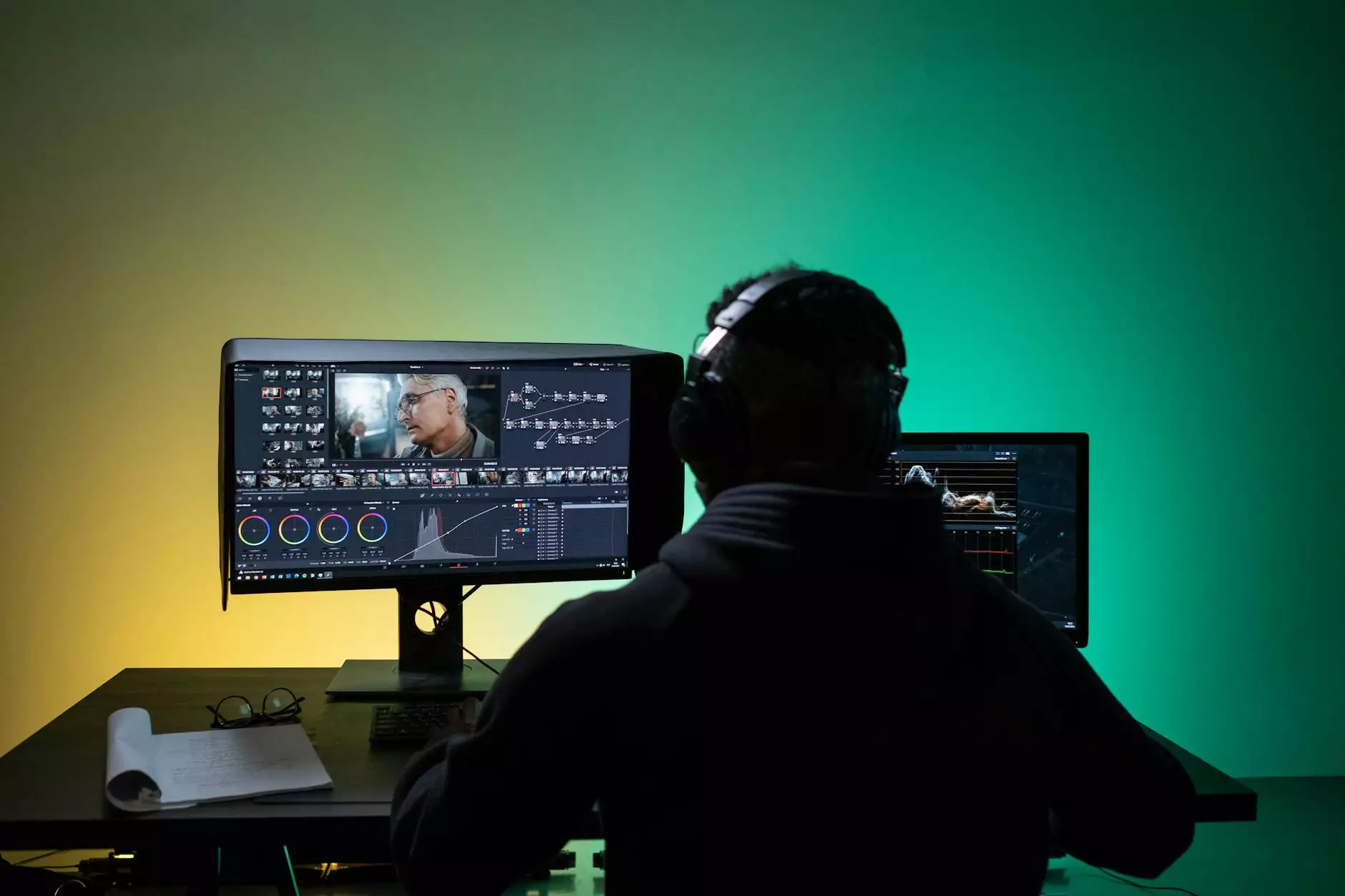 Enhance Your Video Productions with High-Quality Assets
Welcome to the world of professional video editing assets. At LAD Web Design and SEO, we understand the importance of captivating and engaging visuals in today's digital landscape. With our extensive collection of high-quality video editing assets, you can take your video productions to the next level.
Why Choose LAD Web Design and SEO for Video Editing Assets?
As a leading provider of website development and SEO services in the business and consumer services industry, LAD Web Design and SEO has expanded its offerings to include a wide range of video editing assets. Our commitment to excellence and customer satisfaction sets us apart from the competition.
1. Extensive Collection of Visual Assets
Our collection of visual assets is carefully selected to cater to various video editing needs. Whether you are working on a corporate video, a social media ad, or a cinematic masterpiece, we have the right visual elements to enhance your story. From breathtaking aerial shots to dynamic motion graphics, our library is filled with options that will impress your audience.
2. High-Quality Sound Effects and Music
A great video is not complete without immersive sound design. That's why we offer a wide range of high-quality sound effects and music tracks to complement your visual creations. With our meticulously curated audio library, you can add the perfect atmosphere, drama, or excitement to your videos.
3. Seamless Integration and Compatibility
We understand the importance of smooth workflows and compatibility. All our video editing assets are carefully organized and labeled, making it easy for you to find and incorporate them into your projects. Whether you are using industry-standard editing software or a custom solution, our assets are designed to seamlessly integrate with your workflow.
Unlock the Potential of Your Creativity
With our video editing assets, you can unlock the full potential of your creativity. Instead of spending hours searching for the right visuals or settling for subpar sound effects, you can rely on our comprehensive collection to bring your unique vision to life. Let your imagination run wild and create videos that leave a lasting impression on your audience.
Browse Our Video Editing Assets Today
Visit our website today to explore our extensive collection of video editing assets. We offer affordable pricing options and flexible licensing terms to suit different budgets and project requirements. Enhance your video productions with LAD Web Design and SEO's high-quality assets and elevate your storytelling capabilities.
Contact Us for More Information
For any inquiries or assistance regarding our video editing assets, feel free to reach out to our dedicated support team. We are here to help and ensure your video editing experience is seamless and productive. Contact LAD Web Design and SEO today and take your video productions to new heights!