Our Work - Portfolio
Jan 14, 2022
Business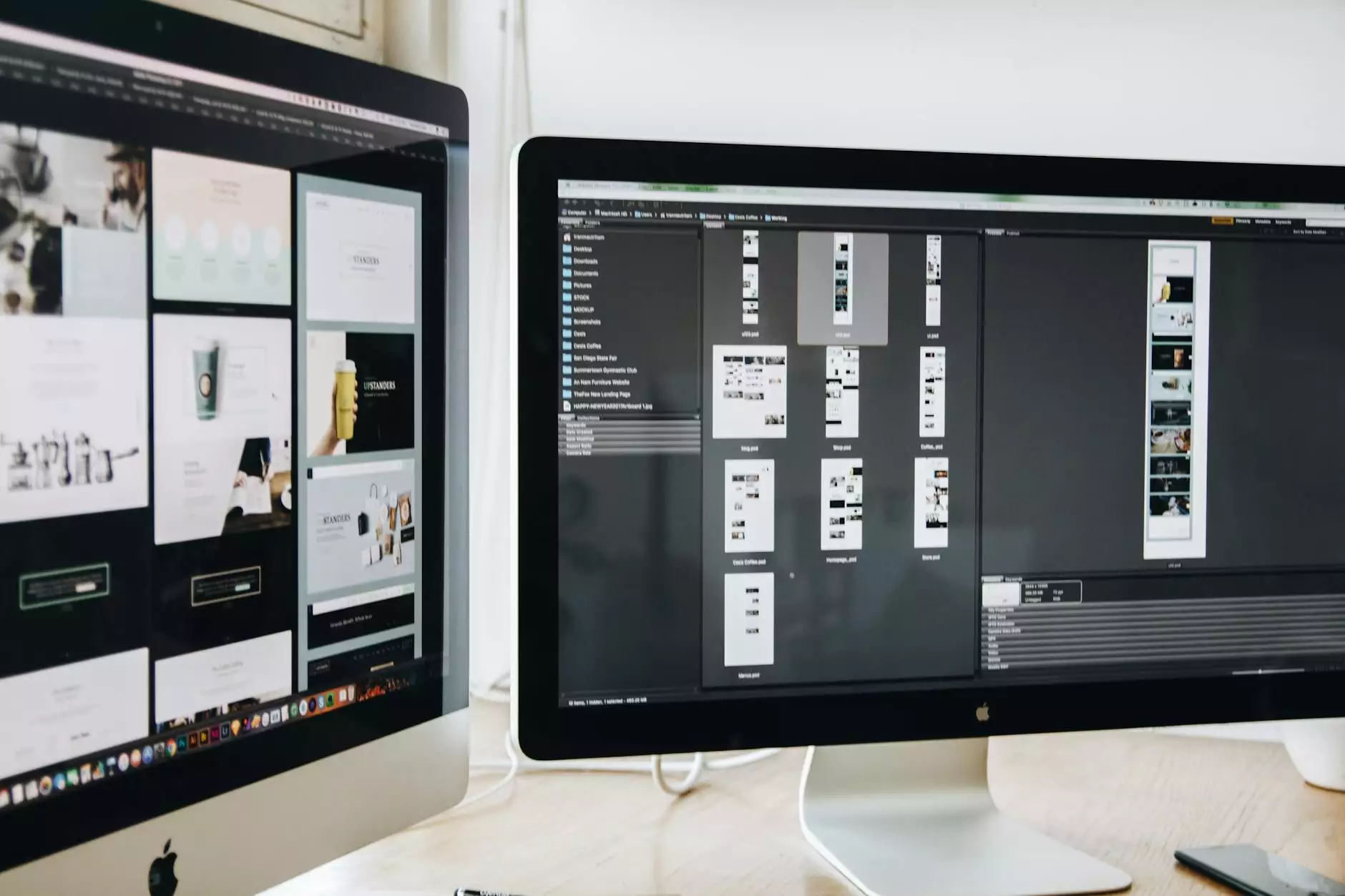 Website Development for Business and Consumer Services
LAD Web Design and SEO is at the forefront of delivering exceptional website development services for businesses in the business and consumer services industry. Our team of highly skilled professionals combines cutting-edge technology, creativity, and strategic thinking to create stunning, user-friendly websites that meet the unique needs of our clients.
Customized Website Solutions
At LAD Web Design and SEO, we understand that each business has its own requirements and objectives. That's why we provide tailored website solutions to ensure your website stands out from the competition. Our skilled designers and developers work closely with you to create a website that reflects your brand identity, communicates your message effectively, and drives conversions.
Beautiful and Intuitive User Interface
We believe in the power of user-centric design. A visually pleasing and intuitive user interface can make all the difference in engaging your target audience and keeping them interested in your content. Our team excels at creating visually stunning websites with seamless navigation, ensuring a positive user experience and increased engagement.
Responsive Web Design
In today's mobile-dominated world, having a responsive website is crucial. Our web development services include responsive design techniques to ensure your website displays flawlessly on all devices and screen sizes. Whether your visitors are browsing via desktop or mobile, you can rest assured that your website will provide an optimal viewing experience.
Expert SEO Integration
A visually appealing website is only as good as its visibility. As experts in both web design and search engine optimization (SEO), we seamlessly integrate SEO best practices into the development process. By optimizing your website for search engines, we ensure your business stands out in search results, driving organic traffic and generating leads.
Our Impressive Portfolio
Take a look at some of our recent work to see the quality and creativity that our team brings to every project.
Project 1: Client Name
We were honored to work with Client Name to develop a modern and functional website. Our team carefully considered their target audience and industry trends to create a visually compelling design that aligns with their brand. The website features seamless navigation, clear calls-to-action, and optimized content that engages visitors and drives conversions.
Project 2: Client Name
Client Name approached us with the goal of revamping their existing website to better showcase their business. Our team conducted a thorough analysis of their industry and competitors to develop a strategy that would set them apart. The result is a stunning website that effectively communicates their unique value proposition and delivers an exceptional user experience.
Project 3: Client Name
We partnered with Client Name to design and develop a responsive website that caters to their mobile-savvy audience. Our team implemented state-of-the-art responsive design techniques, ensuring that the website adapts seamlessly to various screen sizes. The website showcases their products/services in an engaging manner, boosting user interaction and generating valuable leads.
Project 4: Client Name
Client Name trusted us to create a visually captivating website that would leave a lasting impression on their target audience. Our team combined stunning imagery, custom graphics, and compelling storytelling to deliver a website that not only looks impressive but also effectively communicates their brand message. The website has garnered positive feedback and helped them establish a strong online presence.
Why Choose LAD Web Design and SEO?
Experienced team of web designers and developers
Customized website solutions tailored to your business goals
Visually stunning and intuitive user interface design
Responsive web design for seamless multi-device experience
Expert integration of SEO best practices for improved search visibility
Proven track record of delivering successful website projects
Commitment to exceptional customer service and support
At LAD Web Design and SEO, we are passionate about helping businesses succeed online. We believe that a well-designed and optimized website can make all the difference in attracting and converting customers. Browse our portfolio to see our work in action and contact us today to discuss how we can elevate your online presence.