Digital Marketing Innovations
Mar 25, 2019
Blog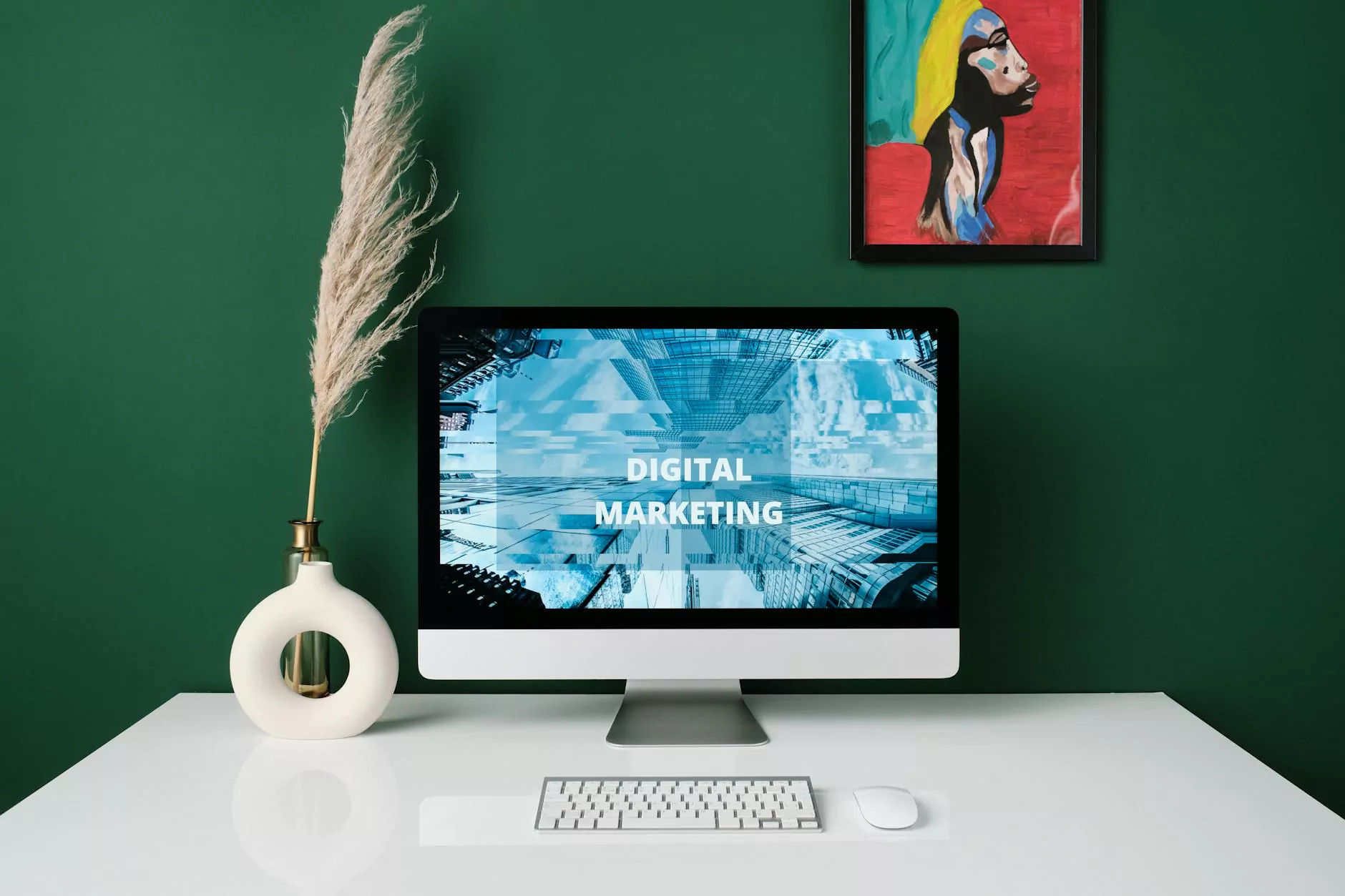 Unleashing the Power of Digital Marketing
Welcome to the digital era where online presence and visibility are key factors for business success. At LAD Web Design and SEO, we bring you cutting-edge innovations in digital marketing to help your business thrive in the competitive online world.
Web Development: Crafting User-Friendly Websites
As experts in website development, we believe that a user-friendly and visually appealing website is the foundation of a successful online presence. Our team of skilled designers and developers blend creativity and technical expertise to create websites that captivate and engage your target audience. We utilize the latest technologies and adhere to industry best practices to ensure your website is responsive, secure, and optimized for search engines.
Search Engine Optimization (SEO) for Superior Visibility
In an overcrowded digital landscape, getting found by potential customers is crucial. Our SEO services are designed to boost your website's visibility and organic search rankings. We employ a comprehensive approach that includes keyword research, on-page optimization, link building, and content creation, all tailored to your business needs. By understanding your target audience and competition, we develop effective strategies to help you outrank your competitors and drive relevant organic traffic to your website.
Embracing the Power of Content Marketing
Content is king, and we excel at creating compelling, informative, and customer-centric content that drives results. Our team of skilled copywriters craft content that resonates with your audience while incorporating SEO best practices. Whether it's blog posts, articles, website copy, or social media content, we ensure your message is conveyed effectively, establishing you as an authoritative voice in your industry. By aligning content with user intent and search engine algorithms, we help your business gain online visibility and attract qualified leads.
Harnessing the Potential of Social Media
Social media has transformed the way businesses connect and engage with their target audience. Our social media experts understand the intricacies of each platform and work closely with you to develop a customized social media strategy. From creating engaging content to managing ad campaigns, we help you leverage social media to increase brand awareness, foster customer loyalty, and drive website traffic. Stay ahead of the competition and tap into the vast potential of social media marketing.
Driving Growth with Data Analytics
In the world of digital marketing, data is the driver of informed decision-making. Our team utilizes powerful analytical tools to gather valuable insights about your website's performance, user behavior, and customer journey. By analyzing this data, we identify opportunities for optimization, refine strategies, and uncover untapped potential. Data-driven decision-making allows us to make necessary adjustments and continuously improve your digital marketing efforts, ensuring steady growth and measurable results.
Delivering Exceptional User Experience (UX)
User experience is at the core of our digital marketing innovations. We understand that a positive user experience is instrumental in attracting and retaining customers. Our team focuses on creating intuitive navigation, fast-loading pages, and seamless interactions to provide your users with a delightful online experience. By prioritizing user experience, we enhance engagement, boost conversion rates, and build lasting relationships between your brand and customers.
Stay Ahead with LAD Web Design and SEO
With our comprehensive suite of digital marketing innovations, LAD Web Design and SEO is your partner in achieving online success. We combine technical expertise, creativity, and data-driven strategies to help your business outrank the competition. Gain a competitive edge, increase brand visibility, and achieve your business goals with our tailored solutions. Contact us today to embark on a journey of digital transformation.
Keywords:
Digital marketing innovations
Website development
SEO services
Search engine optimization
Content marketing
Social media marketing
Data analytics
User experience
Online success
Contact us for:
Website design and development
Search engine optimization (SEO)
Social media strategy and management
Content creation and marketing
Data analytics and reporting
User experience (UX) optimization