Interior Signs - Enhancing the Aesthetics of Your Business
Jul 18, 2021
Business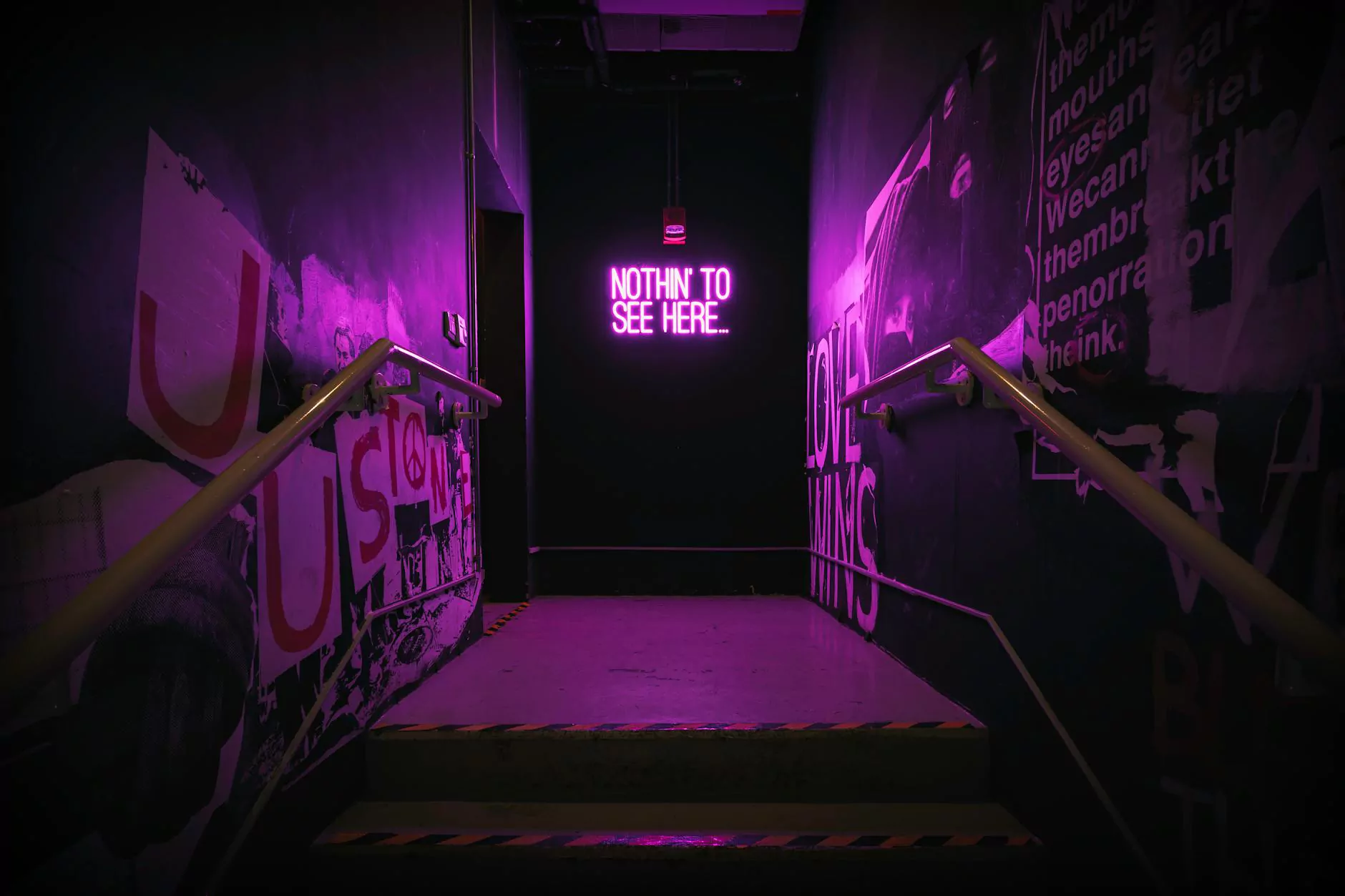 Welcome to LAD Web Design and SEO, your trusted partner in website development and business services. We take pride in our expertise in creating visually appealing and effective interior signs that elevate your brand's image.
Why Interior Signs Matter
Interior signs play a crucial role in enhancing the aesthetics and functionality of your business environment. They not only guide your visitors but also leave a lasting impression. At LAD Web Design and SEO, we understand the significance of quality signage and its impact on your overall business success.
The Benefits of Professionally Designed Interior Signs
Investing in professionally designed interior signs offers numerous benefits for your business:
1. Brand Reinforcement
Your interior signs serve as a visual representation of your brand. By incorporating your brand's logo, colors, and messaging, we ensure that your signage reinforces your brand identity, leaving a memorable impression on your customers.
2. Improved Wayfinding
Well-designed interior signs effectively direct visitors within your establishment. Clear and strategically placed signage helps customers navigate your space effortlessly, eliminating any confusion and enhancing their overall experience.
3. Enhanced Visual Appeal
High-quality interior signs add a touch of professionalism and sophistication to your business environment. Our expert designers carefully consider every element to create visually stunning signs that seamlessly blend with your interior décor.
4. Increased Customer Engagement
Engaging interior signs capture your customers' attention, creating a positive and memorable experience. Through creative design elements and compelling messages, we aim to spark interest and encourage interaction with your brand.
Our Interior Sign Services
At LAD Web Design and SEO, we offer comprehensive interior sign services tailored to meet your unique business needs. Our skilled team of designers, copywriters, and technicians work collaboratively to deliver exceptional results.
1. Custom Sign Design
We specialize in creating custom interior signs that align with your brand vision and business goals. Our designers combine artistic flair with functional design principles to produce signage that exceeds your expectations.
2. Materials and Finishes
Choose from our wide range of premium materials and finishes to create top-notch interior signs. Whether you prefer sleek acrylic, elegant wood, or modern metal, our team will guide you in selecting the perfect option for your business.
3. Installation and Maintenance
Leave the hassle of installation and maintenance to us. Our experienced technicians ensure a seamless installation process, making sure your interior signs are securely and professionally mounted. We also provide ongoing maintenance services to keep your signage in top condition.
Contact Us for Professional Website Development Services
As experts in website development, LAD Web Design and SEO offers the perfect combination of stellar interior signs and exceptional online presence. Our integrated services cover all aspects of creating a strong and impactful online presence for your business.
1. Responsive and User-Friendly Websites
We specialize in developing responsive and user-friendly websites that engage visitors and drive conversions. Our team of web developers keeps up with the latest industry trends to ensure your website stands out from the competition.
2. Search Engine Optimization (SEO)
Boost your online visibility with our strategic SEO services. We employ advanced techniques to optimize your website for search engines, helping you rank higher in search results and attract valuable organic traffic.
3. Compelling Copywriting
Our talented copywriters create persuasive and captivating content that resonates with your target audience. From engaging blog posts to persuasive sales copy, we deliver content that drives conversions and builds brand loyalty.
4. Social Media Management
Maximize your social media presence with our comprehensive management services. We handle everything from content creation and scheduling to community engagement, helping you build a strong and active social media following.
Contact LAD Web Design and SEO Today
When it comes to interior signs and website development, trust LAD Web Design and SEO to deliver outstanding results. Contact us today to schedule a consultation and take your business to new heights.