Epicor Vantage ERP Programming and Tips
May 15, 2020
Epicor ERP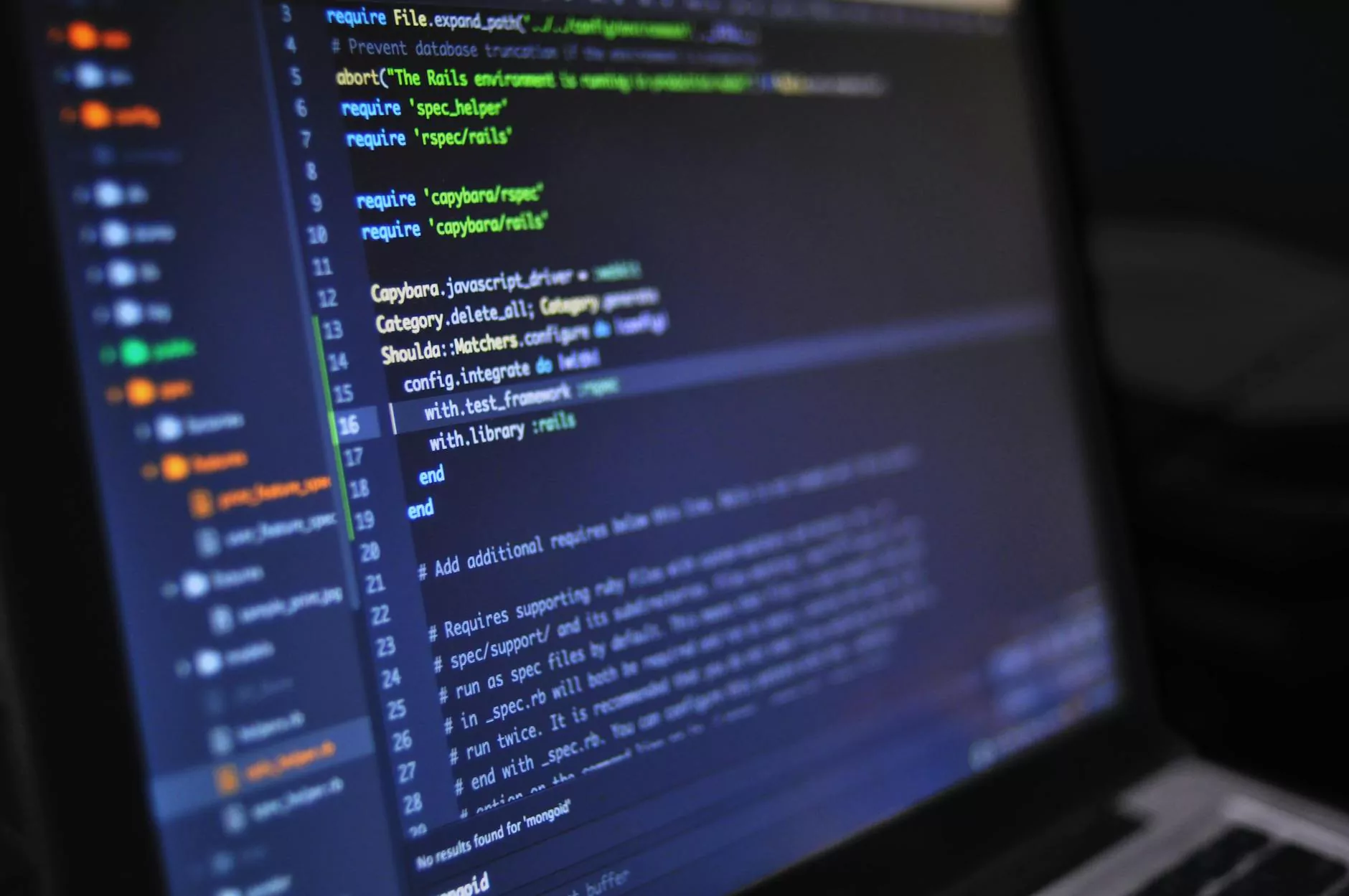 Welcome to LAD Web Design and SEO's informative page on Epicor Vantage ERP programming and tips. As experts in website development and business services, we are committed to providing you with comprehensive solutions and valuable information to enhance your knowledge and unlock new opportunities in the world of Epicor Vantage ERP.
What is Epicor Vantage ERP?
Epicor Vantage is a powerful Enterprise Resource Planning (ERP) software designed to streamline and integrate various business processes within an organization. Whether you are a small business or a large enterprise, Epicor Vantage ERP can help you optimize operations, enhance productivity, and drive growth. With its robust features and flexible customization options, this software is suitable for a wide range of industries and business models.
Benefits of Epicor Vantage ERP
Implementing Epicor Vantage ERP can bring numerous benefits to your organization:
Improved Efficiency: By automating and centralizing key business operations, Epicor Vantage ERP reduces manual effort, minimizes data entry errors, and streamlines processes, leading to improved efficiency and cost savings.
Enhanced Integration: Epicor Vantage ERP seamlessly integrates various departments within your organization, enabling efficient communication, data sharing, and collaboration between different teams.
Data-Driven Decision Making: With real-time access to accurate and comprehensive data, Epicor Vantage ERP empowers decision-makers to make informed choices, identify trends, and drive strategic initiatives.
Scalability and Growth: As your business expands, Epicor Vantage ERP scales alongside your operations, accommodating increased workload and evolving requirements, ensuring your software investment remains viable in the long-term.
Customizable Features: Epicor Vantage ERP offers a range of customizable features, allowing you to tailor the software to meet your specific business needs, workflows, and industry requirements.
Tips for Successful Epicor Vantage ERP Programming
To make the most of Epicor Vantage ERP, consider the following programming tips:
1. Understand Your Business Processes:
Before diving into programming, thoroughly understand your organization's unique business processes. Analyze existing workflows, identify pain points, and determine how Epicor Vantage ERP can optimize and automate these processes.
2. Plan and Prioritize:
Create a well-thought-out programming plan and prioritize key functionalities based on your business requirements. This ensures a systematic implementation and helps you focus on the most critical aspects first.
3. Leverage Customization Options:
Take advantage of Epicor Vantage ERP's customization capabilities to tailor the software to your organization's specific needs. Define user roles, configure workflows, and customize reports, dashboards, and forms to optimize productivity.
4. Regularly Update and Maintain:
Stay up-to-date with the latest Epicor Vantage ERP updates and patches. Regularly applying updates and maintenance ensures your system runs smoothly, incorporating bug fixes and new features that enhance functionality and security.
5. Provide Adequate Training:
Invest in comprehensive training programs to ensure your team is proficient in using Epicor Vantage ERP. Proper training empowers your employees to maximize software utilization, improve productivity, and adapt to new features as they arise.
6. Seek Professional Assistance:
Consider engaging an experienced Epicor Vantage ERP programming and customization partner, like LAD Web Design and SEO. Our team of experts can provide guidance, support, and customized solutions tailored to your business requirements.
Why Choose LAD Web Design and SEO?
LAD Web Design and SEO specializes in website development and business services, offering top-notch solutions to help you succeed in today's competitive landscape. Here's why we are your ideal partner for Epicor Vantage ERP programming:
Expertise: With years of experience in the industry, our team possesses extensive knowledge of Epicor Vantage ERP programming and customization, allowing us to deliver expert solutions tailored to your unique requirements.
Comprehensive Services: We offer a wide range of services, including website development, SEO, and business consulting. This holistic approach ensures that all aspects of your online presence align seamlessly, promoting optimal performance.
Client Satisfaction: At LAD Web Design and SEO, client satisfaction is our top priority. We work closely with you, understanding your goals and objectives to provide personalized solutions that drive tangible results.
Competitive Advantage: With our expertise, you gain a competitive advantage in the market. Our solutions not only enhance your operational efficiency but also help you stay ahead of the competition in an evolving business landscape.
For exceptional Epicor Vantage ERP programming and tips, contact LAD Web Design and SEO today. Unlock the full potential of your organization with our comprehensive solutions tailored to your unique business requirements.